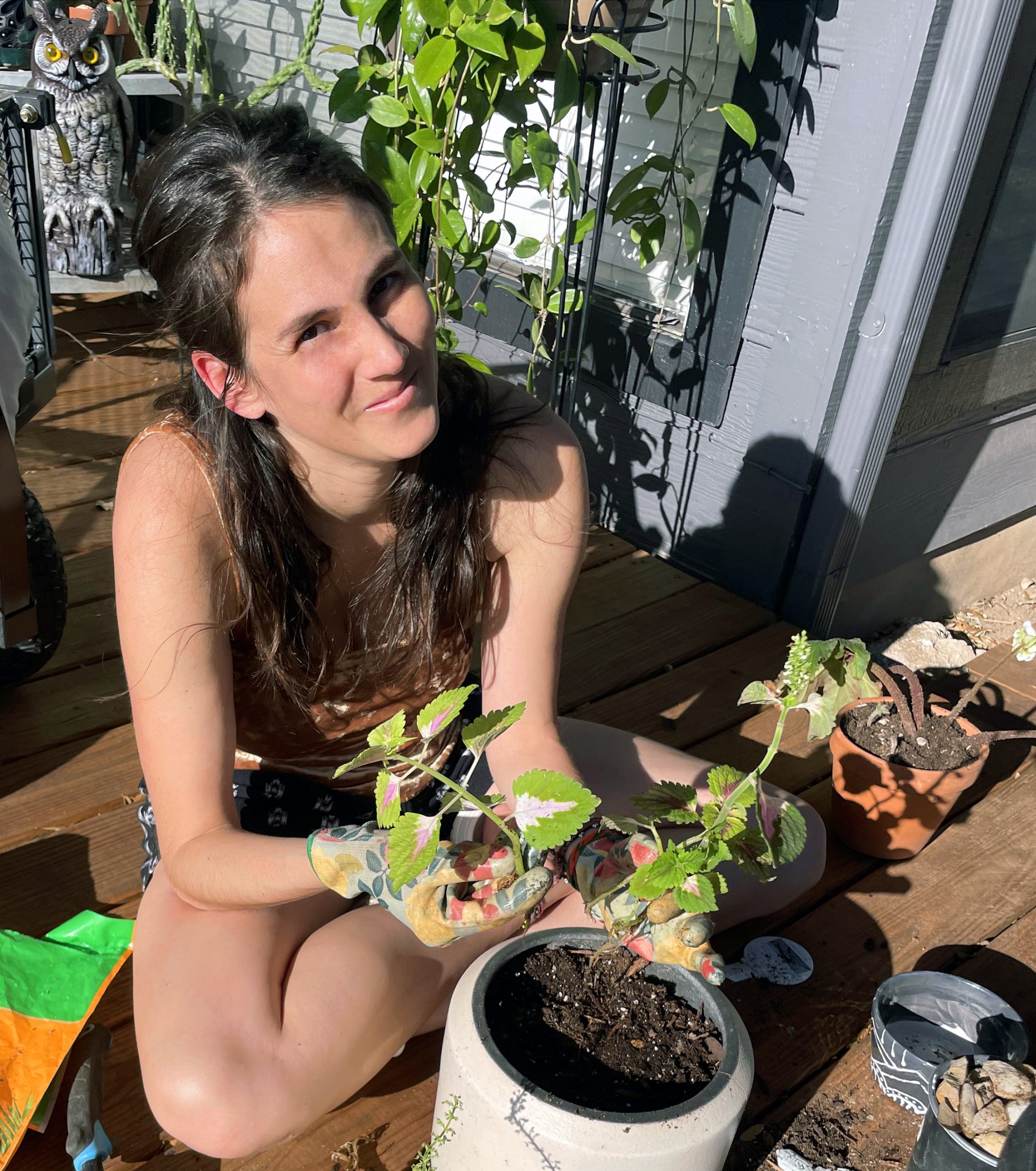 I am a Florida-born nurturing plant mama currently based out of Austin, Texas. I love learning about new cultures and aim to raise my kids with a respect for the beautiful diversity which surrounds us. Through travel, I have built friendships, learned languages, and found my Argentine family. Seeing the world doesn't just make me feel good, it informs the empathy and creativity that surface in my human-centered designs. 
When I am not watering plants, you will find me hiking mountains, picking dinosaur toys up off the floor, and exploring foreign supermarkets. 
I worked with Steph on several branded projects for internal comms and events. She helped us to streamline the process and needs for branded items, including graphics, promotional items and other design requests. Steph also has a passion for Diversity, Equity, and Inclusion (DEI) related projects and programs, which is super helpful as companies realize the value of such programs.
MEREDITH, Head of Culture
Steph has been such a positive force. She's someone who was active across multiple Slack design channels and communities, promoting not just UX design and best practices but being an ally for design accessibility, inclusion, and diversity. Whether it was offering a workshop on accessibility from a marketing lens or helping a colleague on a totally separate team find logos, Steph was always leading the charge—not only because it's her job, but because she's passionate about upholding values and shaping behaviors that make us a better company on a human level.
Steph is an incredibly talented designer with an impressive skill set, and she's knowledgeable across every design/work org tool you could name. Her work speaks for itself. Steph genuinely cares and strives for the brand consistency and visual identity necessary to make a company successful and identifiable. Day in, day out, Steph has grit.
SHANNON, Senior Graphic Designer