JAX Cooking Studio Branding, UX, UI, & Web Design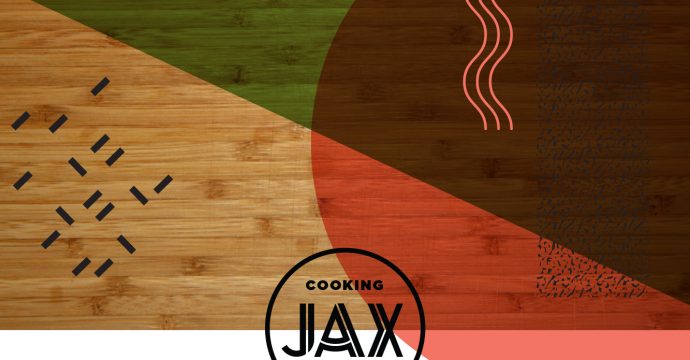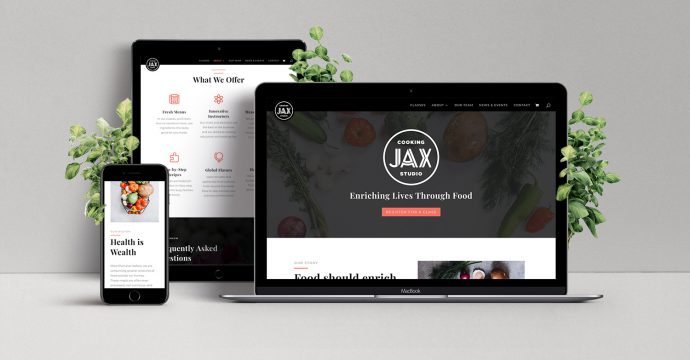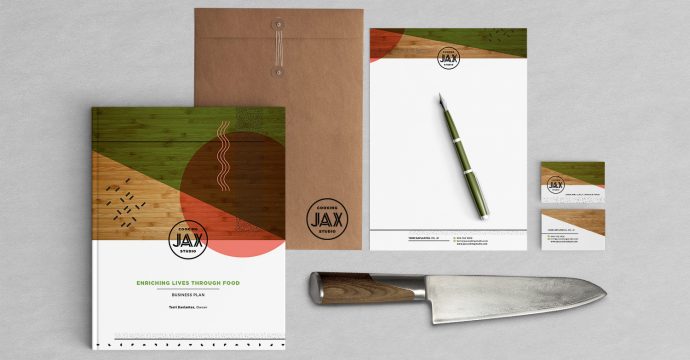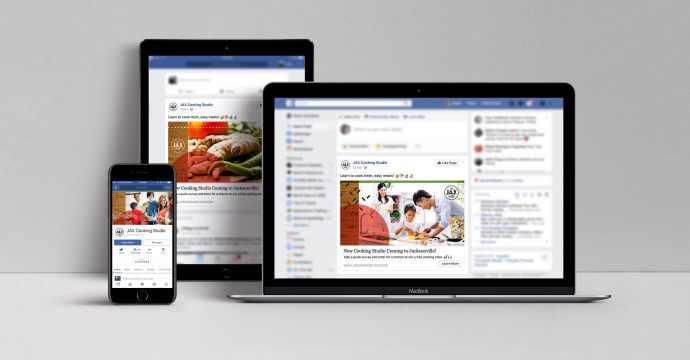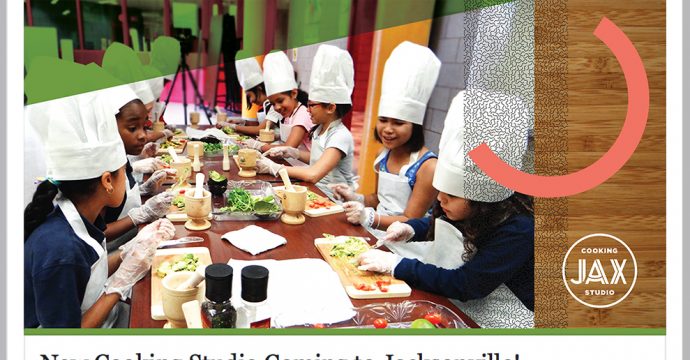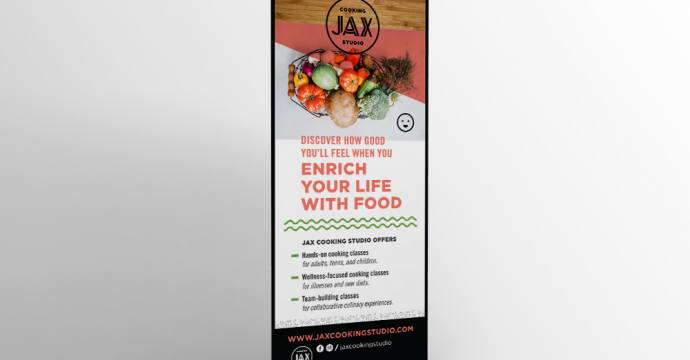 JAX Cooking Studio focuses on teaching healthy and disease-specific cooking to adults, families, children, and businesses.
Website:
What I did:
Web Development, Web Design, User Experience (UX) Design, User Interface (UI) Design, Branding, Logo, Social Media Advertising, Environmental Design, Copywriting
My process:
I was involved with JAX Cooking Studio (JCS) from before its inception. The client is an entrepreneurial spirit who had always dreamed of starting her own business, but needed help narrowing down ideas. After several months of brainstorming to further understand the client's business ideals and the market needs and wants, we decided to combine her loves of cooking, nutrition, and family with her background in health and nursing. The idea for a business offering cooking classes was born. This principal idea went through several further iterations—from online cooking classes, to meal kit delivery services, and finally to in-person cooking instruction with on-site chefs and dietitians.
In addition to naming the business, I was the principal designer on the project, in charge of all branding, content creation, copywriting, and design development. The color palette was chosen as follows: pink represents the millennial target audience (people age 20-35); gold represents the timeless ideal of health through balance; and green represents growth through innovation and perseverance in healthy eating. In addition to the classic and simple logo, I created a business system which has been invaluable as the client writes many business models and documents.
After the naming and branding was completed, we needed to start to spread the word of the new cooking studio coming to town. I helped the client set up her social media marketing campaigns, creating all accompanying design visuals. I created a series of Facebook and Instagram ads targeted to specific areas and interests, based upon metrics resulting from a survey administered by the client. I counseled the client in using design and copywriting to convey the brand's mission in a way the engages the target audience.
I also visually designed and developed (using WordPress) the e-commerce website, including creating and writing almost all content. Through my storytelling, I am able to humanize the JCS brand and make it stand out among the sea of in-vogue meal-prep services and cooking classes. This website went through several iterations of process flows, design, copywriting, and testing in order to accurately comprehend behaviors and improve deliverables and the user experience. This required that I learn to write HTML, CSS, and JavaScript and understand responsive design principles. I reviewed the analytics of the site to monitor and continually improve the performance and SEO of the site.
In addition to the digital design, I worked as a consultant for the the environmental design. I helped the client design the physical interior and exterior of the studio space through choosing brand-compliant textures/surfaces and creating storefront banners, among other elements. In the interior space, pink is featured in paint, artwork, and fabrics; gold is featured in the rich brown wood grains of cutting boards, countertops, tables, and chairs; and green is featured in the lush wall garden of herbs and leafy indoor plants.